SMS survey – this is how it works
▼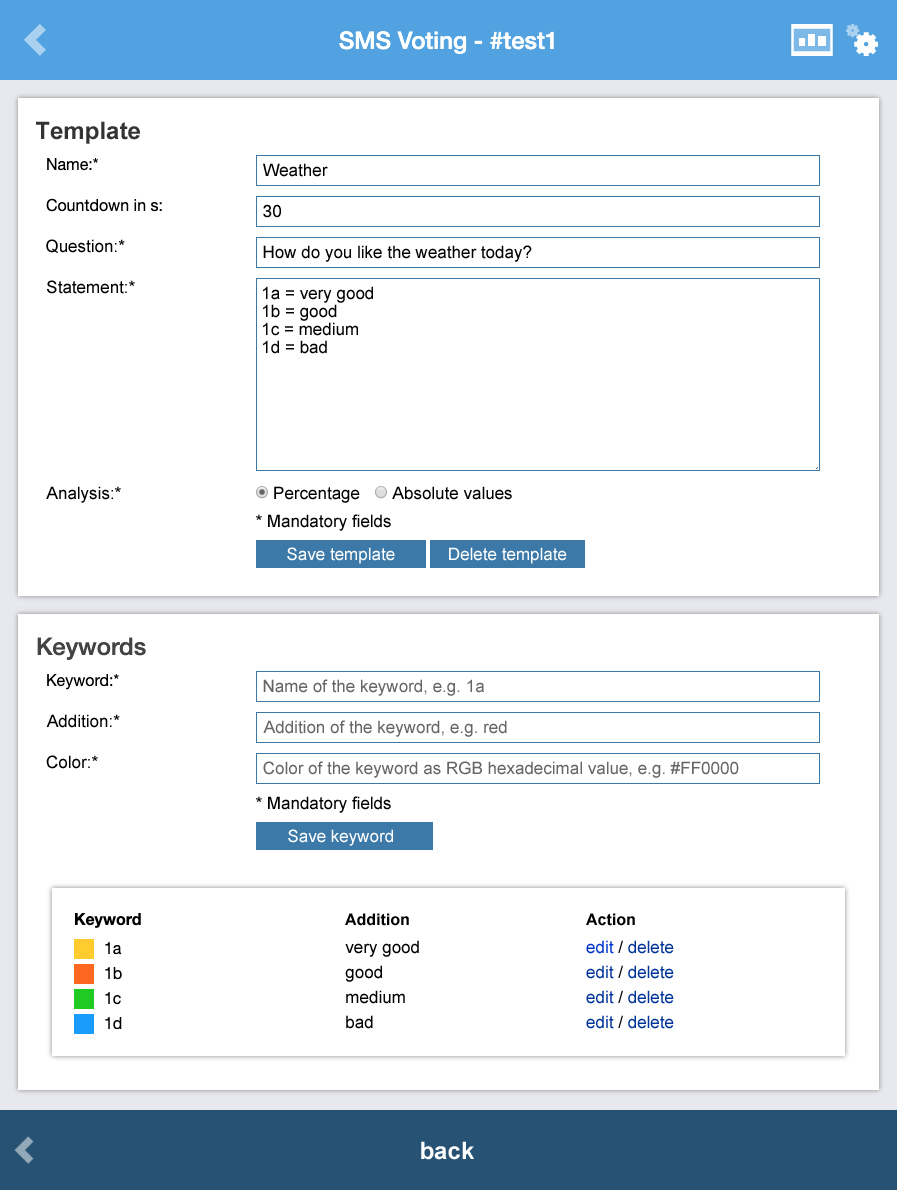 SMS Voting - live voting via SMS
Install SMS Voting together with the included GSM Module on your PC or Notebook (Win XP, Win 7 und 32 Bit !) and insert a normal SIM card from a telephone service provider of your choice (standard telephone number). The advantage of using a standard telephone number instead of the abbreviated numbers that are usually used for surveys is that you are free of additional costs! Your SMS voting participant only pays for the cost of a standard SMS. Many customers have SMS flat rates – which makes their participation in your survey free of charge!
Since the abbreviated numbers are traded by the telecommunications authorities and their limited supply keeps the prices high, operating such a number becomes very expensive. Usually one number is shared with others and you have to choose a key word for your survey (e.g. "Send LOGO3 to 7483954").
With SMS Voting, your own SIM card and your own standard mobile number you can choose any number of key words and have several SMS surveys running at the same time.