Visualisation with the display
▲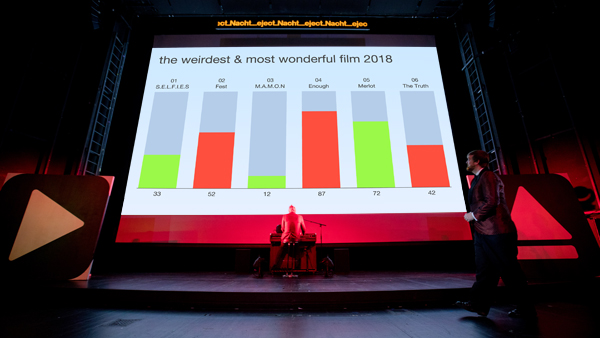 SMS Voting - live voting via SMS
SMS Voting analyses incoming SMS and shows results and provisional results. Your audience can watch the incoming results live. The voting results are shown as a bar graph.
The font colour and type, background images and the colours of the bar graph can be freely chosen in the administration module. Two ticker lines (at the top and bottom) inform the participants about the current SMS Voting. The telephone number that is being used for the survey is shown in the upper left-hand corner.
SMS Voting - live voting via SMS
Our customers include, for example, Coca Cola, Convent Kongresse GmbH der ZEIT Verlagsgruppe, Korian, MVS Medizinverlage Stuttgart, TROST, RWE and other companies as well as event organizers.
You would like to use SMS Voting at your event? Then get in touch with us today.